Pergola Living | Stunning Outdoor Garden Pergolas
Garden landscape & leisure products are getting more popular, with people decorating their back garden, and commercial centre projects. Pergola Living aluminium garden pergolas make the most of your outdoor space. We have a range of pergolas for you to discover: PergoEco, PergoRetract, PergoMax, PergoDelux, PergoSky and PergoGlass. Ideal for sun and rain protection in your back garden, decking, hot tub or swimming pool.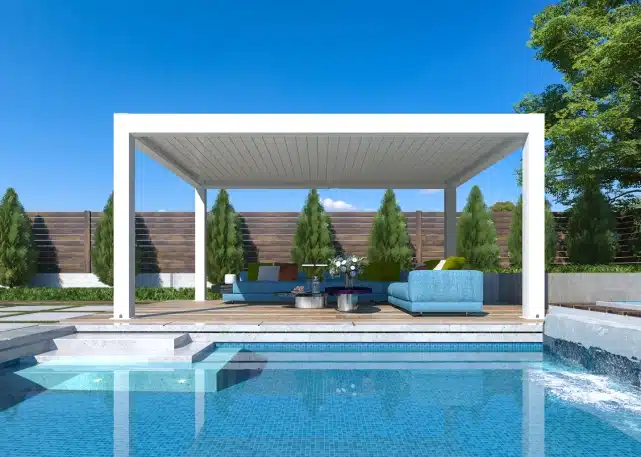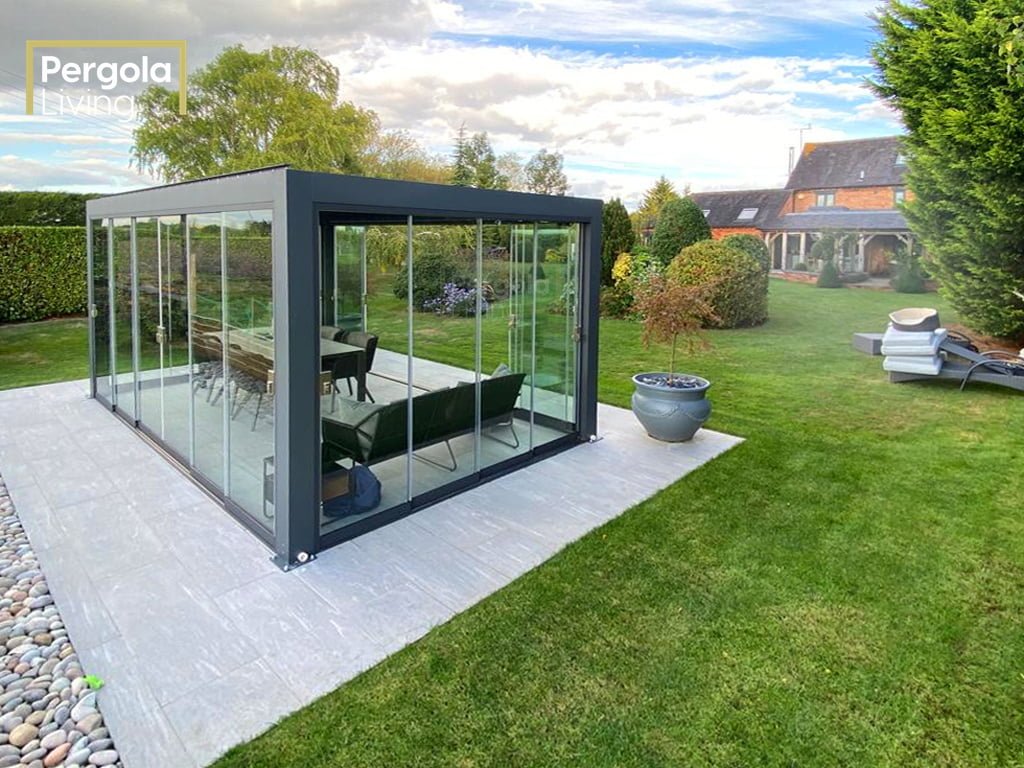 Reach the pinnacle of indoor-outdoor living, with our award winning, bioclimatic PergoGlass – which ensures your outdoor space is perfect, whatever the weather. Transform your outdoor structure into an indoor room with unobstructed, panoramic views.
Have shade at a touch of a button, while still being able to let the sunshine in when it's preferred, and shelter from the rain with the matched gutter system. PergoMax has electronically controlled louvers, which can be opened and closed to your desired position. It's ideal for providing sun and rain protection for locations like back gardens, spas, hot tubs, decking and swimming pools.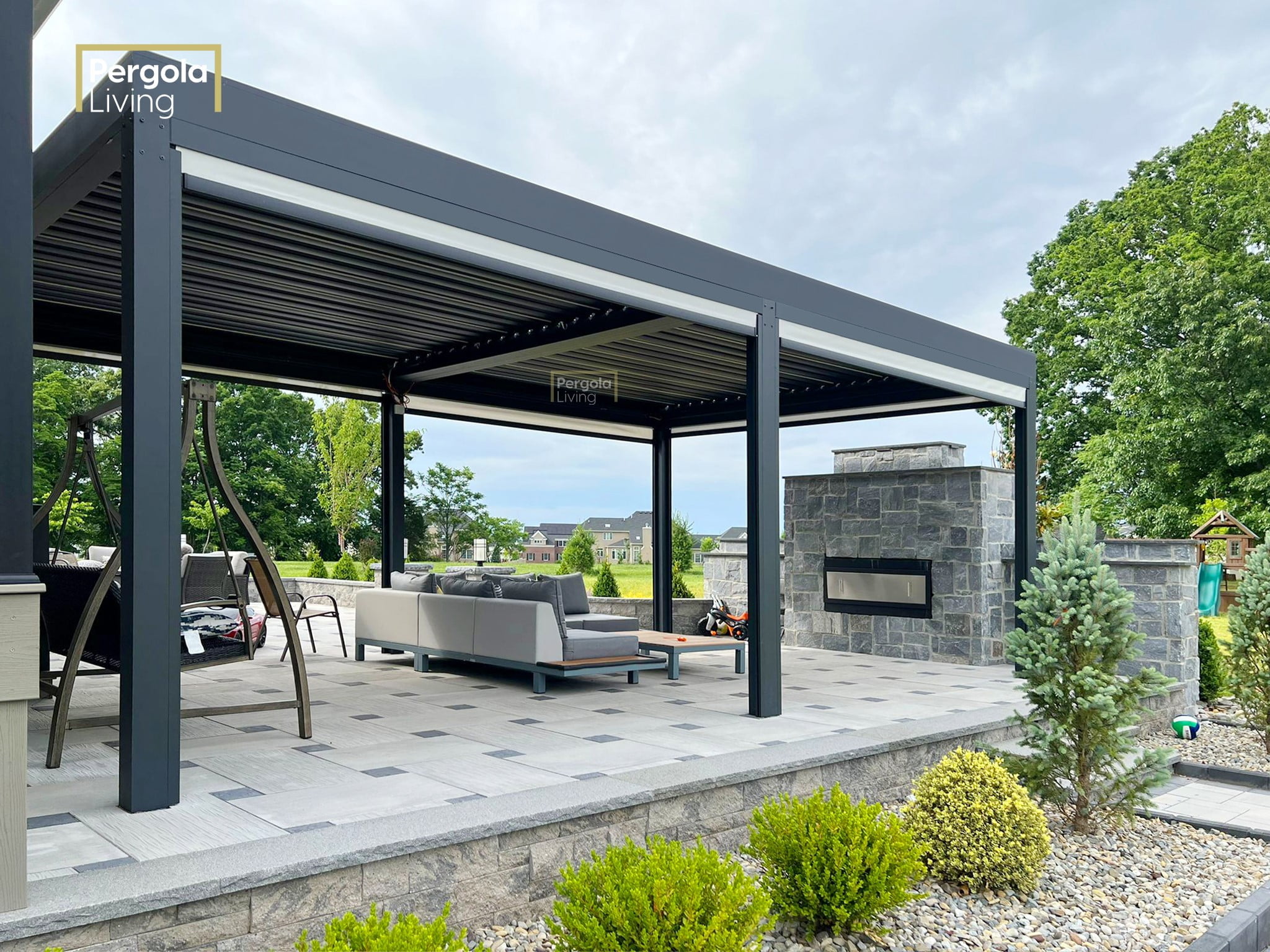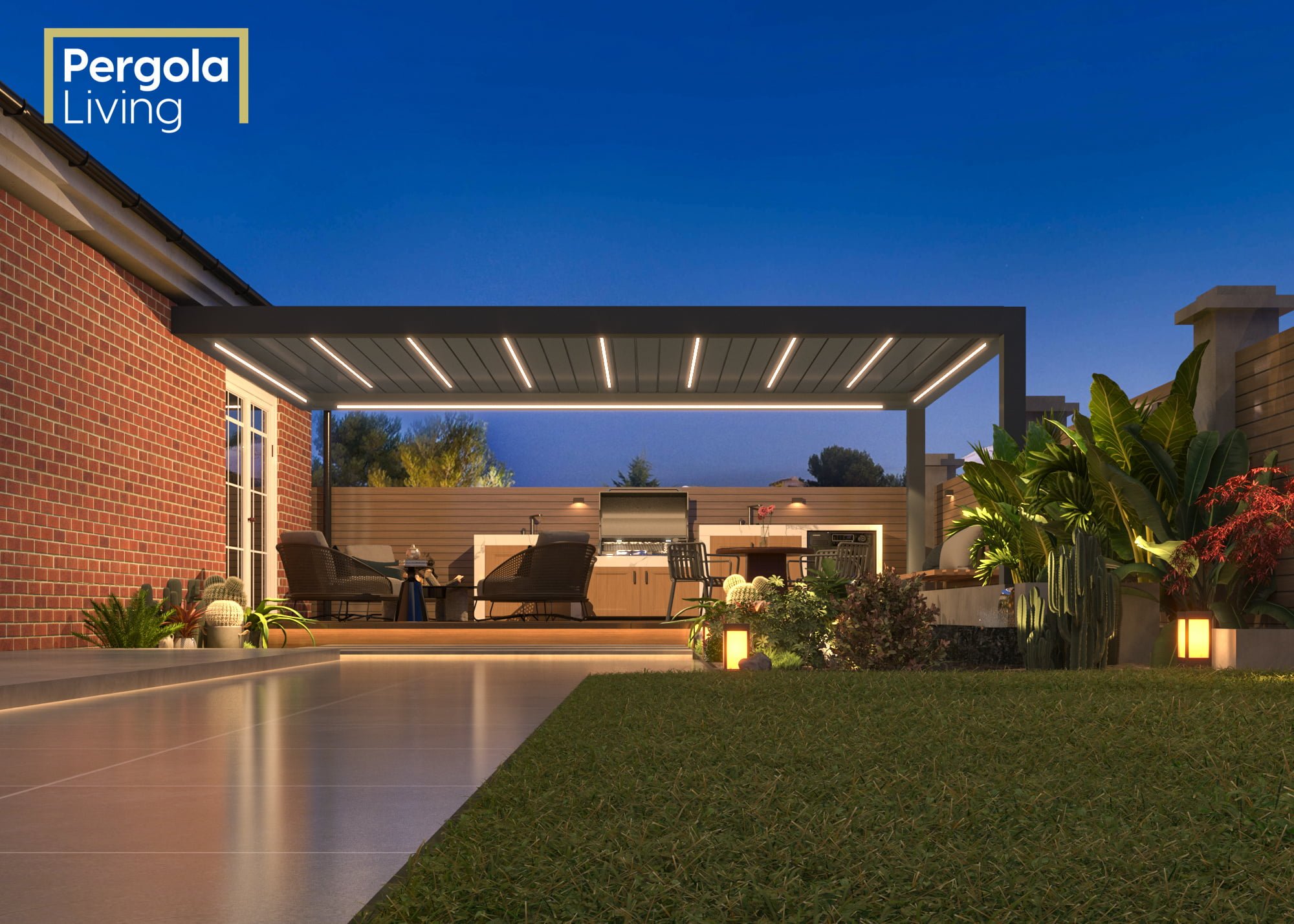 Enhance your outdoor space with PergoDelux. Water resistant and weatherproof, with free standing and wall mounted options. Expertly designed to provide a modern edge, and compliment their surroundings, adding sophistication to any garden, decking or outdoor space.
PergoRetract is a great solution for a beautifully crafted pergola, without all the bells and whistles. PergoRetract creates an outdoor space to enjoy quality time with friends, family or relaxing, whatever the weather.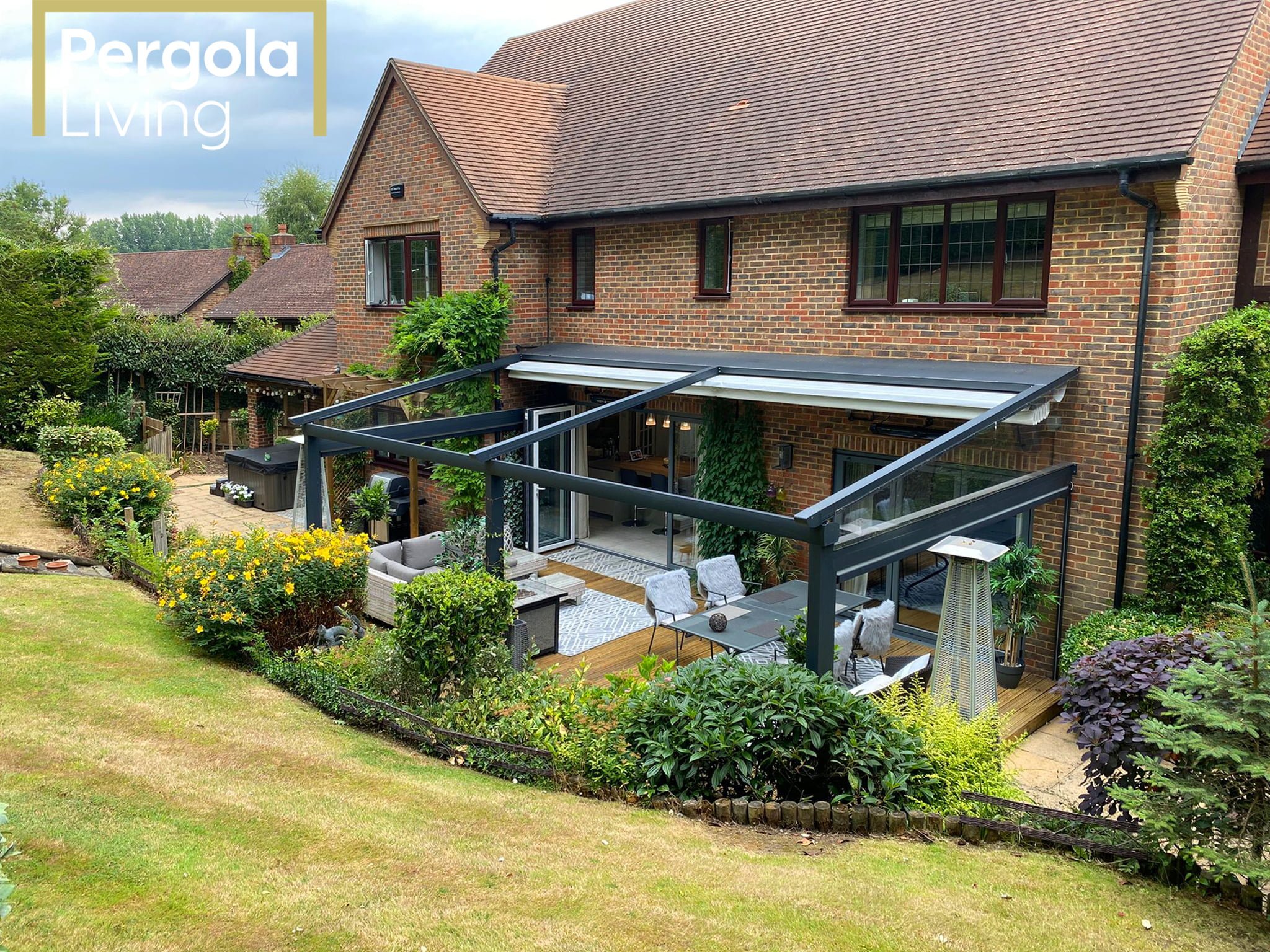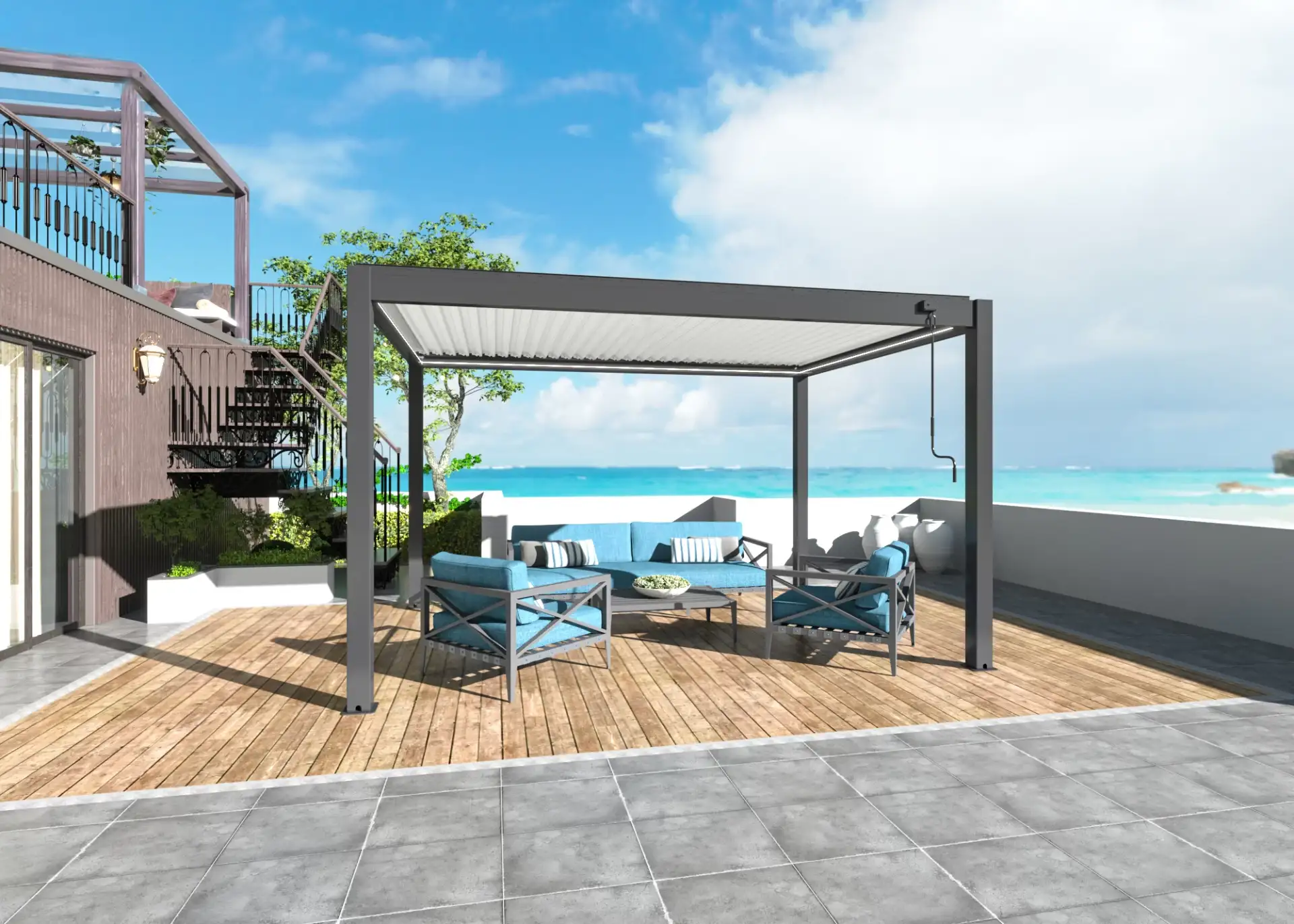 The PergoEco provides an affordable pergola option for any garden space. Make your outdoor area usable at all times with a PergoEco Pergola, providing shade and rain cover, or allowing the light through on beautiful sunny days. 
PergoSky allows you to appreciate your outdoor space no matter what the British weather has to bring. There is no need to open the louvres to drain any excess rainwater as it incorporates an intelligent built-in drainage system which allows the water to drain down the inside of the legs directly onto the ground, so there is never a pool of water on the Pergola roof.